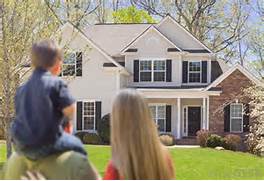 Today is Sunday and you will see many For Sale Signs going up.
Yes, Sunday Open Houses are a great way to expand your knowledge. You want to know what is going on in the housing market in your area. Whether you are buying another home, your first home or selling your home, going to open houses may be your best educational tool. First of all, try to find properties within you price range. Sometimes go a little over, there is always room for negotiation. But in the primary search, it does not hurt to see what you get for a little more than original range. By going to open houses, you will get a clearer idea of your wants and needs.
Plan to visit at least 5 homes for sale in and around your area. Open house are usually on Sundays from 1 to 4pm. You can leisurely go and come to the different homes and ask questions too. Pick up any sheets of information on the home. This way you will have the information available to you for comparisons.
This is a great time to see different home designs. Sometimes you have to see the actual layout and design of a home to get excited for change.
Cosmetic change is important when you sell your home. Many times we think out kitchen doesn't need any updating. Then you tour a kitchen at one of the open houses, and see kitchen cabinets that were painted professionally, along with new hardware and lighting fixtures. And, you get that instant wow factor. This is a prime time to ask who are the contractors or decorators. In most circumstances, a little updating increases the value of your home.
When you are going to open house, take your camera with you or use your phone camera. Take photos of the home if you are really are excited about it. Don't forget to take pictures of the grounds, backyard and street view. Ask the realtor about the HOA dues, shopping centers, school districts, and security issues if any. The information sheets should have some of this information along with the heating and cooling, and any recent repairs. Sometimes there will be a Sellers Property Disclosure Sheet that will answer these questions. The following are important questions to follow up on especially if you are going to make an offer; the age of the roof and any repairs, how old is the electrical and plumbing, can you see the current owners utility bills, the age of the home, is the home priced correctly.
Check out the Apps in your area for open houses, and if you are located in Tucson, Arizona, please upload the Long Realty App. Check out the Sunday papers and or go online to find all the open houses in your area. Then, start planning your fun journey. Call Susan Weisman for all your real estate needs at 520 465 2020.