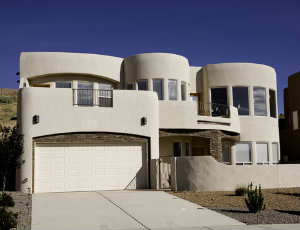 I have heard this question from many hopeful homeowners these past years. First of all you don't need a U.S citizenship to purchase a home mortgage. If you do have dual citizenship, your dream of owning a home is more attainable.
The city of Tucson is only a few hours from the Mexican Sonora border. There are many homeowners in Tucson that are Mexican nationalists and have a U.S. Citizenship. Of course, this is the best synopsis of obtaining a home in the U.S.If you are not a citizen, you can still obtain a mortgage called foreign national home loans. You need to show that you will be residing in the home, your residency status, show that you have employment, a social security card, green card, and documentation of your lawful status in the U.S.. You will need to establish a credit report, so it is important to pay your rent, utility bills, and credit cards on time. You need to have a savings and or checking account in the U.S too. Your down payment for the home will be much larger, probably around 30%.
A non-citizen can obtain a FHA mortgage too. However, you need of course good credit, residency status, lawful residence through the Bureau of Citizenship, and Immigration Service. You need to show that you have a social security card, a 2 year credit history and you are working or eligible to work by BCIS. Also the lender has to determine your residency renewal status and will this be your principal residence.
If you are a nonresident and do not have the recommended qualifications, your bank at home may have some answers for you. A cash deal is usually an easy answer to owning property in the U.S. but first consult your home country on any rules or regulations.